Considering the price of furnishing a house these days, one could seriously consider Builders Warehouse patio and outdoor furniture as one of the destinations to visit. Be you a first-time buyer or a seasoned homeowner, the Builders Warehouse caters for a variety of needs as well as keeps your wallet smiling all the way.
South Africa is a country where the outdoor lifestyle is second to none and the majority of homeowners live outside on the weekends, at the end of a tough, sharing with friends and families. If you had to take a snap shot of items that current homeowners have, you would probably find any of the following:
A braai stand (charcoal, gas or built-in)
Table (plastic, wooden, glass etc.)
Chairs (plastic, wooden, glass etc.)
Outdoor furniture (couches and sofas)
A large umbrella
A patio heater
A swimming pool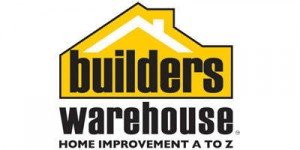 All of this and more are geared to enjoying the amazing climate that South Africa enjoys all year-round.
So what makes Builders Warehouse patio and outdoor furniture that incredible?
Below is what you can expect to find at any one of their stores nationwide:
Amazing tables with matching chairs in a variety of styles from classic to modern
Outdoor dining tables, with exquisite finishes
Couches and sofas that have durable and excellent quality material and classy finishes
Sturdy large umbrellas, to add additional shade for those really hot summer days
Patio gas heaters to make sure you keep super toasty warm in winter
A range of colorful and stylish cushions to furnish your existing chairs or couches
An array of braai's from built-in to stand alone, from charcoal to gas – everything a South African man desires. Plus there are a whole host of accessories to choose from to kit your braai out
What makes this franchise a choice destination is its variety and also its affordability. Don't be fooled, there are top of the range items that are priced as such but you do not get the feeling you are being completely ripped off with an item you could find at a similar store for much less.
If you keep an eye out, they run monthly and seasonal specials that should be taken advantage of. For winter they have had various gas heater specials. There is a monthly emailer that one can subscribe to and this will help you stay on the inside track for the latest and hottest items to hit their stores.
If you are buying a gift for a friend, and are not sure what to get them for their patio or garden, then consider a Builders Warehouse gift card. That will give them the freedom of choice to decide on an item that best fits what they are looing for. Plus, Builders Warehouse has been innovative enough to put together a variety of special creative to cover all manner of holidays and special occasions from Mother's Day to birthdays and many more.